As Tesla gears up to release 'Full Self-Driving' to thousands more drivers, videos continue to show its flaws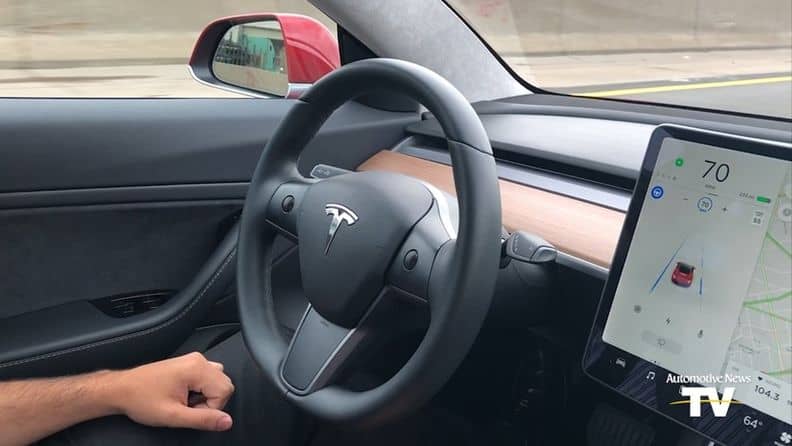 The Center for Auto Safety is the nation's premier independent, member driven, non-profit consumer advocacy organization dedicated to improving vehicle safety, quality, and fuel economy on behalf of all drivers, passengers, and pedestrians.
Tesla is using its owners as "guinea pigs for the technology," Jason Levine, executive director of the Center for Auto Safety, a consumer advocacy group, told Insider. "And what's much more concerning, quite frankly, is they're using consumers, bystanders, other passengers, pedestrians, and bicyclists as lab rats for an experiment for which none of these people signed up."
by Tim Levin
March 27, 2021
When Tesla beamed out a prototype version of its "Full Self-Driving" (FSD) technology to select Tesla owners in October, videos of the driver-assistance system fumbling normal traffic situations — from failing to follow road rules to nearly steering into parked cars and cement barricades — flooded the web.
Now Elon Musk wants any Tesla owner that has paid for FSD to have access to the beta next month. But clips cropping up online continue to cast doubt on whether the technology is safe enough to test on public streets.
A March 12 video posted by Youtube user AI Addict shows a Model 3 running FSD beta version 8.2 clumsily navigating around downtown San Jose at dusk. With FSD switched on, the vehicle nearly crashes into a median, attempts to drive down railroad tracks, and almost plows down a row of pylons separating the road from a bike lane. All of those dicey situations were narrowly avoided only because the driver quickly took over control.
In another clip posted March 18, Model Y owner Chuck Cook tests the beta's ability to make unprotected left turns. The software performs admirably a few times, waiting until a break in traffic to cross the three-lane road. More than once, however, Cook has to slam on the brakes to avoid coasting into oncoming traffic. And on his last go, the Tesla nearly drives headlong into a pickup truck with a boat in tow.