AP review: At least 13 auto safety rules are years overdue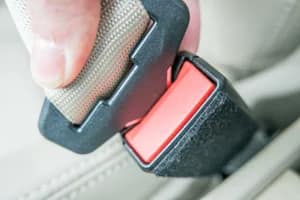 The Center for Auto Safety is the nation's premier independent, member driven, non-profit consumer advocacy organization dedicated to improving vehicle safety, quality, and fuel economy on behalf of all drivers, passengers, and pedestrians.
"You have a Biden administration it seems across the board more interested in acting in a regulatory fashion than the previous administration," said Jason Levine, Executive Director of the Center for Auto Safety. "That's why there's so much excitement, but also quite frankly frustration that things aren't moving with a greater sense of urgency."
By The Associated Press
October 17, 2021
WASHINGTON (AP) — After their 16-year-old daughter died in a car crash, David and Wendy Mills wondered whether she would be alive if federal rules on rear seat belt warnings had been issued on time.
Four years later, with no rule and traffic fatalities spiking, they're still at a loss over the inaction.
The teenager was riding in the back seat of a car to a Halloween party in 2017 just a mile from her house in Spring, Texas, when she unfastened her seat belt to slide next to her friend and take a selfie. Moments later, the driver veered off the road and the car flipped, ejecting her.
Kailee died instantly. Her three friends who remained buckled walked away with minor scrapes.
Click here to view the full story from the Associated Press via ABC 25, Central Texas.