Another Tampa Bay driver reports their KIA went up in flames while parked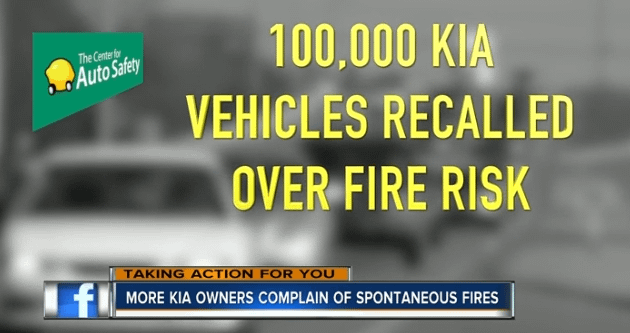 The Center for Auto Safety is the nation's premier independent, member driven, non-profit consumer advocacy organization dedicated to improving vehicle safety, quality, and fuel economy on behalf of all drivers, passengers, and pedestrians.
Debra Hinebaugh couldn't believe the car she had not driven in two days burst into flames. She grabbed a hose and started putting it out, but it took the fire department to douse the flames.
Debra and her husband say the 2007 Sedona only had 60,000 miles on it and had just been serviced. They reported the fire to Kia but claim the manufacturer had no interest in what happened and denied any possible defect issue.
Hailey Johnson says Kia told her the same thing after her 2008 Sorento burned up while parked in March.
We found 14 fire related reports involving Sedonas in recent years filed with NHTSA and another 62 drivers reported fire related dangers with Sorentos.
In response to our questions about Hinebaugh's Sedona, a Kia spokesperson wrote.
"The customer filed an insurance claim and Kia has not been granted access to inspect the vehicle…..Therefore Kia is unable to determine the cause…"
Click here to read the full article from ABC Action News. 
Learn more about Kia and Hyundai non-crash fires.