Ambulances not repaired years after safety recalls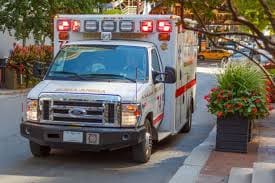 The Center for Auto Safety is the nation's premier independent, member driven, non-profit consumer advocacy organization dedicated to improving vehicle safety, quality, and fuel economy on behalf of all drivers, passengers, and pedestrians.
"You don't want a recalled ambulance picking you up,'' said Jason Levine, executive director for the Center for Auto Safety in Washington, D.C., which has pushed to have safety recall information be available to the public. "You want something that's been in prime condition and maintained."
EMS companies in metro Atlanta have been operating dozens of ambulances with defects that may pose a hazard to patients and the emergency medical personnel who ride in them, an AJC investigation found.
The National Highway Traffic Safety Administration requires the manufacturers who issued the recalls to offer repairs and replacement parts for free.
"It's crazy not to go ahead and get that taken care of," said Ashley Andrews, a mechanic in east-central Georgia who services emergency and rescue vehicles for state and local governments. In Atlanta, "they drive ambulances harder and faster. It's somebody's life you're trying to save in the back of that vehicle."
Click here to read the full article from the Atlanta Journal-Constitution.