Action News Jax Investigates: Dangerous ridesharing recalls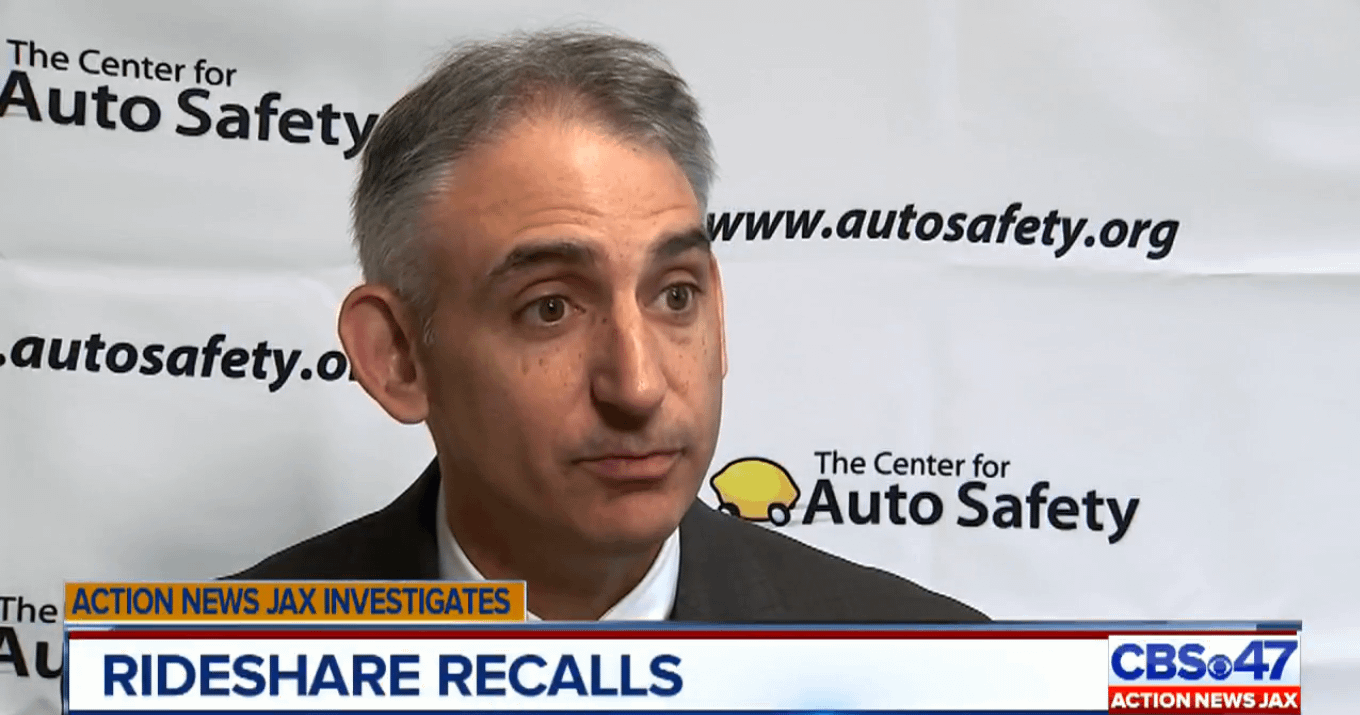 The Center for Auto Safety is the nation's premier independent, member driven, non-profit consumer advocacy organization dedicated to improving vehicle safety, quality, and fuel economy on behalf of all drivers, passengers, and pedestrians.
JACKSONVILLE, Fla. – UPDATE, 8/13/19: The Center For Auto Safety is urging riding share companies to pressure drivers to fix their rides.
Watch the full video on the CBS 47 website here.