A Safety-Minded Makeover for a Dangerous Brand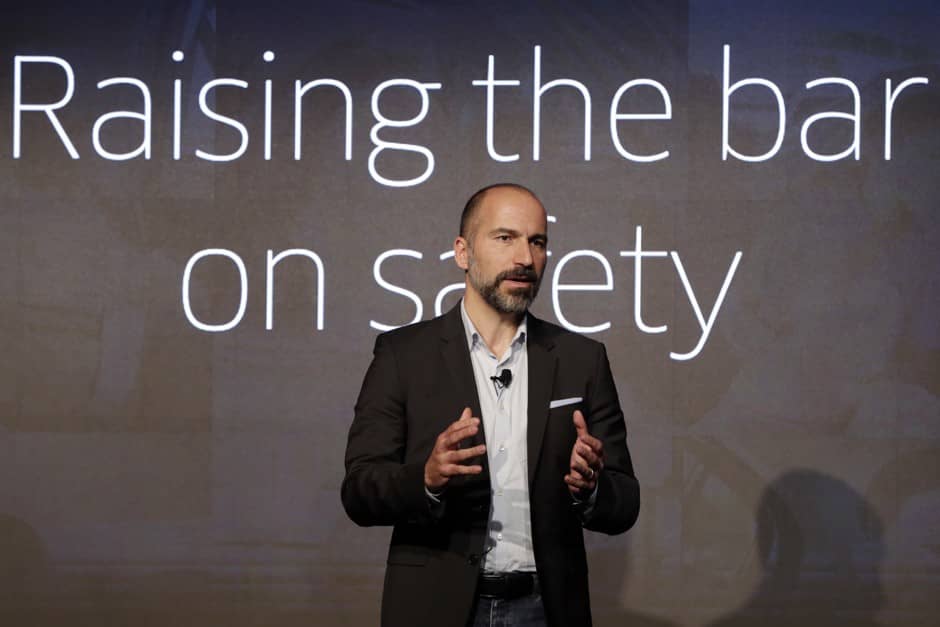 The Center for Auto Safety is the nation's premier independent, member driven, non-profit consumer advocacy organization dedicated to improving vehicle safety, quality, and fuel economy on behalf of all drivers, passengers, and pedestrians.
"It is certainly commendable that Uber would make it easier for its customers to more quickly dial 911 when they are in danger either because of an Uber driver's behavior, or because of a crash," Levine told me over email, "but this announcement appears to be addressing the symptom as opposed to the cause of Uber's safety problems."
"Until Uber deals with larger issues," Levine said, "these type of headline-grabbing app updates are Band-Aids, and not cures."
Uber's growth into the biggest ride-hailing company on the planet—with 3 million drivers, and many more million more worldwide—has been a wild ride. Under co-founder and former CEO Travis Kalanick, the company tangled with multiple local and national governments over tightening regulations. It faced accusations of fighting stricter background checks for its drivers, as well as a class-action lawsuit over its failure to protect women riders. And Uber's autonomous vehicle program was involved in the death of a pedestrian earlier this year, marking a deadly new turn for the company's public persona.
Putting Uber on a less-harrowing path—or one, at least, paved with fewer negative headlines—has become somewhat of a mandate for Dara Khosrowshahi when he assumed the role of CEO a year ago this month, after Kalanick was ousted from the position by major investors. His brand-calming skills were put on display on Wednesday morning in Manhattan's Chelsea neighborhood, where Khosrowshahi celebrated his one-year anniversary as the company's chief executive by announcing a bevy of new safety-related features.
Click here to read the full article from City Lab.