A more than decade-long delay in a seat belt warning system shows how car-safety rules get bogged down in bureaucracy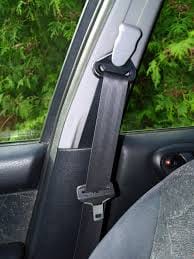 The Center for Auto Safety is the nation's premier independent, member driven, non-profit consumer advocacy organization dedicated to improving vehicle safety, quality, and fuel economy on behalf of all drivers, passengers, and pedestrians.
"There are certain rules that seem to take significantly longer than anyone could possibly explain," said Jason Levine, executive director of the Center for Auto Safety. "The rear seat belt reminder rule is amongst the best examples of that."
…

 Levine said the new measures put Europe a decade ahead of the United States.

"As far as recognizing the need for advanced safety features to be standard and not luxury items, the E.U. appears to be eons ahead," he said.
A decade and a half ago, research requested by Congress highlighted warning systems as a promising way to get more back-seat passengers to fasten their seat belts.
Over 10 years ago, safety advocacy groups formally asked the government to write rules requiring the warnings. They argued warnings could help save hundreds of lives each year, many of them children.
In 2012, Congress told regulators to get on it, asking for a rule within three years.
This fall, the National Highway Traffic Safety Administration put out an announcement saying they would think about it.
The warning system's odyssey through the federal bureaucracy highlights the snail's pace at which consumer groups, the auto industry and former government engineers say new car safety rules travel. Safety advocates say lives are lost in the delays, while the auto industry warns that outdated rules hold back new technology.
Click here to read the full article from the Washington Post.