A Lawyer's Battle to Puncture Secrecy and Legal Misconduct by Goodyear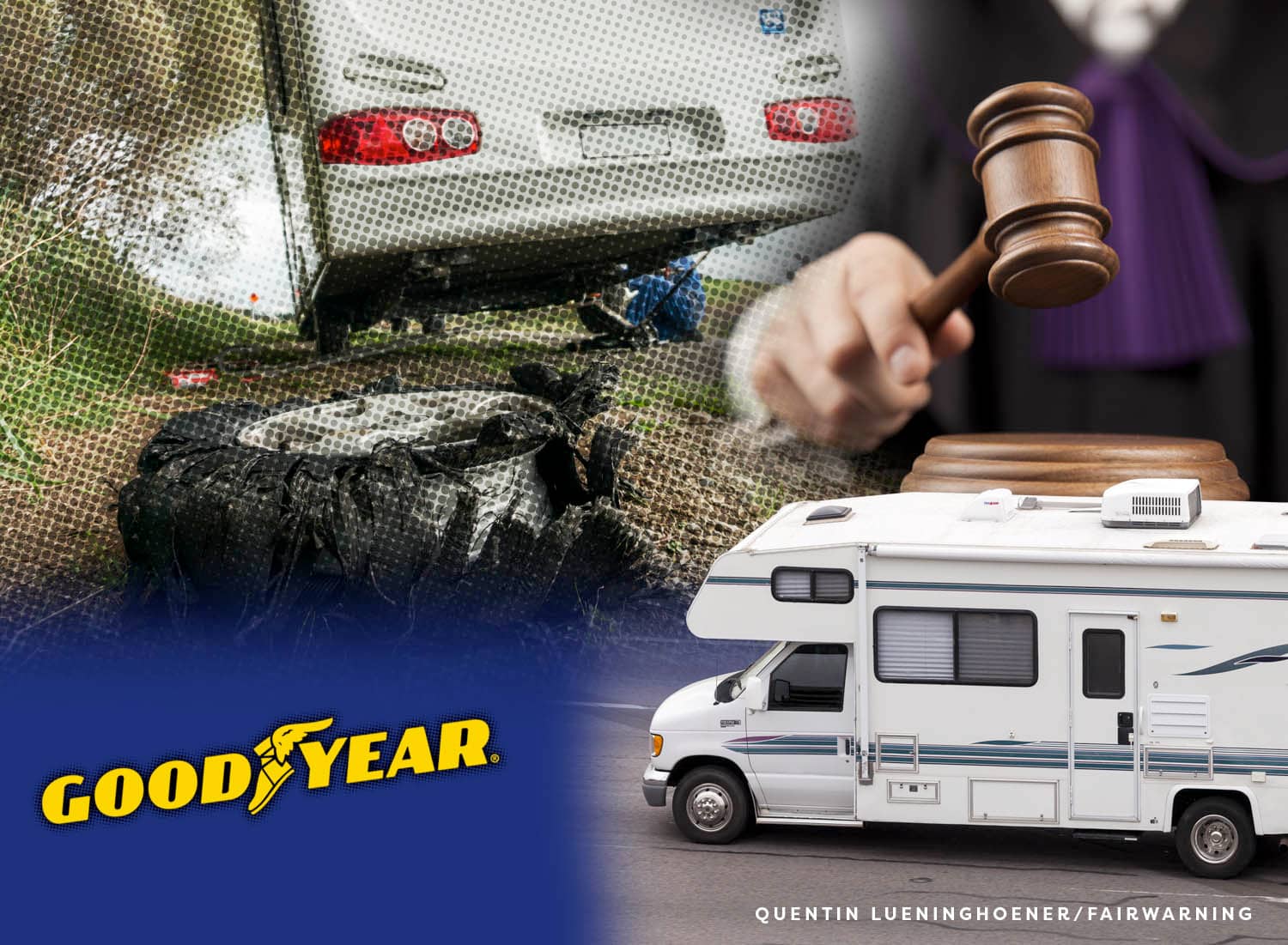 The Center for Auto Safety is the nation's premier independent, member driven, non-profit consumer advocacy organization dedicated to improving vehicle safety, quality, and fuel economy on behalf of all drivers, passengers, and pedestrians.
The director of the Center for Auto Safety, Jason Levine, said that while only somewhat more than 40,000 of the tires were distributed for use on motor homes between 1996 and 2003, Goodyear has acknowledged that more than 3,000 had problems. Most were handled through warranty adjustments, but there were also hundreds of property damage claims and the 98 claims of injuries or deaths.
Failures reported at this high a rate, Levine said, appear to make this "the most dangerous or potentially most dangerous per unit tire that's ever been on the road."
"It continues to boggle the mind," Levine said, "as to why they didn't [issue a] recall."
"What we know so far is scary as hell," he said. "Goodyear has hidden information—potentially willfully—from the government and the public. This is an opportunity to force that information into the light."
When Arizona lawyer David Kurtz signed on to represent accident victims in a lawsuit against Goodyear Tire & Rubber Co., he had no idea what he was getting into. Had he known, he said, he would never have taken the plunge.
Thirteen years after that plunge, a seemingly routine lawsuit has morphed into a million-document monster that has called into question the integrity of America's largest tire maker. It also has illustrated how secret settlements can keep the public in the dark about potentially deadly hazards, and has consumed Kurtz's career…
Click here to read the full article from Fair Warning.