New report raises concern about unfixed safety recalls at major car dealerships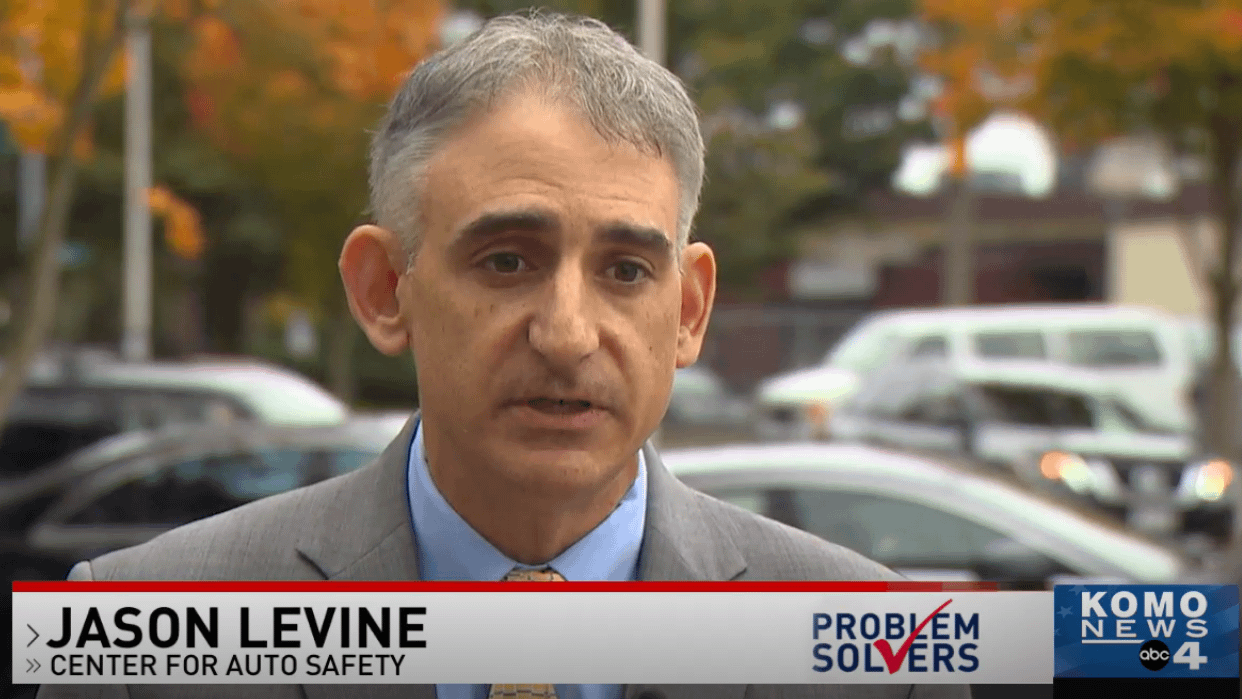 The Center for Auto Safety is the nation's premier independent, member driven, non-profit consumer advocacy organization dedicated to improving vehicle safety, quality, and fuel economy on behalf of all drivers, passengers, and pedestrians.
"Dealers are required, if it's a licensed dealer for your car, they have to do that recall repair and they have to do it for free." said Levine. "If someone says, well, recalls aren't always serious, they are always serious. They're always about safety." Levine said.
It's estimated that one in five cars on the road today has a safety recall that hasn't been fixed, rendering those vehicles unsafe.
But U.S. PIRG claims it's recent investigation found nearly as many unsafe used cars- one in nine- are being offered for sale at AutoNation dealerships, one of the largest auto retailers in the country. U.S. PIRG says it surveyed AutoNation dealerships in metro areas across 12 states.
"By selling recalled cars with safety defects, AutoNation puts customers in danger before they even reach home," said U.S. PIRG'S Adam Garber in an October 19 release.
"The only way that AutoNation can ensure a 'worry-free' purchase is to repair every recalled vehicle before selling it," Garber added.
U.S. PIRG is critical of AutoNation for breaking it's 2015 pledge not to sell any used car if the safety recall is not resolved.
The Center For Auto Safety supports U.S. PIRG's efforts to overturn federal rulings that allow dealers to advertise used cars as 'certified' as long as they disclose open recalls.
"Recalls only happen for two reasons. Either there's a violation of a federal standard or there's a safety defect. Think, Takata airbags," said Executive Director Jason Levine.
Click here to watch the video from KOMONews.com