Investigation: 25,000 government cars have open safety recalls that could endanger drivers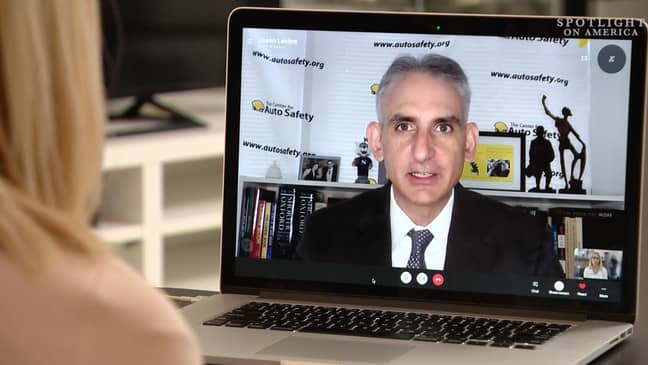 The Center for Auto Safety is the nation's premier independent, member driven, non-profit consumer advocacy organization dedicated to improving vehicle safety, quality, and fuel economy on behalf of all drivers, passengers, and pedestrians.
CAS Executive Director Jason Levine said, "There is no reason for the Federal Government to be trafficking in dangerous unrepaired vehicles under recall, yet that is the case today. Federal employees, and everyone with whom they share the road, are being put at risk daily by the tens of thousands of recalled vehicles they are forced to drive."
By Joce Sterman, Alex Brauer, and Andrea Nejman
**UPDATE 3/26/21: Bipartisan legislation has been introduced in the House that would ban federal agencies from selling or leasing any vehicle with an open recall. The proposal from Congressman Raja Krishnamoorthi, D-Il., comes after years of investigation by the Spotlight on America team. Our reporting uncovered the nationwide sale and lease of thousands of dangerous recalled cars by the General Services Administration, which oversees more than 200,000 cars in the federal fleet.
Krishnamoorthi's bill says that federal agencies must make repairs to cars with open recalls unless the defects have been remedied. In situations where a remedy is unavailable, the proposal says the government still cannot sell or lease the vehicle until notification has been made. Additionally, the legislation states that if a vehicle comes under recall after it's been leased out to a federal agency, that agency then has to make the repair.
View the full story from ABC 7 News here.