Introducing…The Car Book 2020
For thirty-nine years, the Center for Auto Safety has published
The Car Book
, America's Most Comprehensive Car-Buying Guide.  
The Car Book
 is now even more convenient and accessible—we've made it 
available online
. Now, you can have all the most important make and model information at your disposal with just a click of the mouse—or fingertip.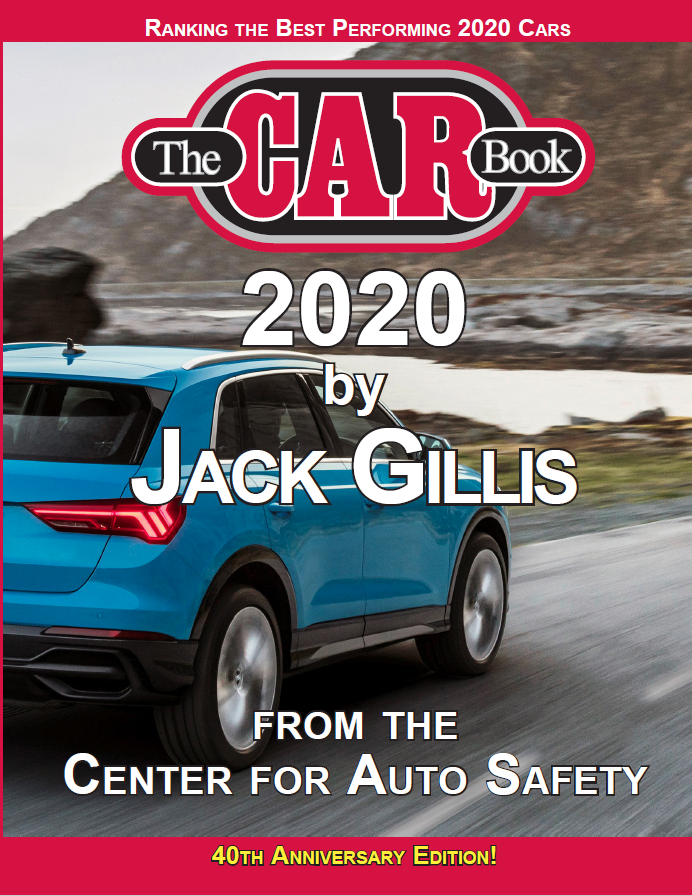 Each year, the Center collaborates with the legendary Jack Gillis to provide a thorough look at everything—the good and the bad—that each year's fleet has to offer. 
The Car Book Online
 is full of all the facts that you need to make an informed purchase of a vehicle this year, including:
crash test ratings;
rollover ratings;
maintenance costs;
fuel economy information;
insurance costs;
lemon ratings;
reliability by make and model;
insights on the best safety and electronic add-ons;
ratings on used car models for the past five years;
and information about lots electric vehicle options.
If you're a Center for Auto Safety member who has already renewed membership for 2020, then good news! You have access to The Car Book Online right now. Just visit TheCarBook.com and register with your membership number, which was mailed to you. If you have lost your membership number, please email us for support. And if you have been waiting to renew your membership, don't wait any longer. Renew today to support automotive safety and gain instant access to The Car Book 2020.
Not a member, but still want online access to The Car Book? Click here and you can choose to gain year-long Car Book access by making a tax-deductible contribution to join the Center, or if you only need a month's worth that's available for $9.99. Before you decide, you can take The Car Book for a test drive by visiting TheCarBook.com. You'll be sold!
As always, print copies The Car Book 2020 are available, while they last, for those who would prefer them. Click here to purchase a physical copy of The Car Book and support the Center for Auto Safety.